Take their word for it
We help multisite or multi-user, medium-sized businesses to reach their goals through IT. From in-house teams to those who fully outsource, we work with clients who value IT and the possibilities it can create.
But don't take our word for it. Here's why some of our clients came to us, and why they've stayed.
Networking
Making sense of different communication methods in a multi location organisation – BLENNZ
We own it
Your end-to-end IT provider and partner: We own our network and any problems that arise. Big enough to take care of it yet small enough to care about you and your business.
The Challenge
BLENNZ has 15 branches, approximately 250 staff and over 1600 ākonga who are spread across New Zealand and were connected to BLENNZ Homai Campus through a mix of lines, ranging from standard copper, fibre and everything in between. This made accessing shared platforms complex, slow, unreliable and potentially insecure.
---
Our Solution
Fastcom deployed a full countrywide WAN solution utilising our own network and putting each branch onto the best access possible in their area.
---
The Result

Each user is now able to connect to the multiple shared services, like drives, domains and applications.
This has meant that BLENNZ has;
Centralised management of all devices on the network
Improved uptime and reliability
Seamless access for all users
Simpler integration with the likes of Office365 into their network of services whilst still maintaining an on-premises system in case of a Microsoft failure.
There is no finger pointing, Fastcom own it, the network and any issues.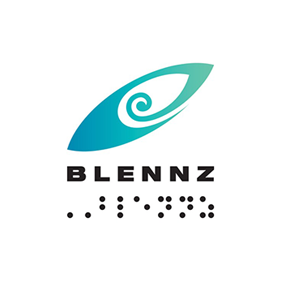 "The reality for any school is the need for quality support and value for money. The experience of BLENNZ working with Fastcom is that they have provided creative solutions to our business requirements, while maintaining online safety, security and a system that works effectively and efficiently across a large national team."

– Karen Gilligan – Coordinator Digital Access & e-Learning
Networking
Ramping up EduNet's online learning, with limitless access
Manurewa High School is a large multi-cultural school with 2000 students and 180 staff, located in Manukau, some 25km south of central Auckland. The school opened in 1960 and has built a very positive reputation in the local community as one that achieves at the highest level. Every year there are many more student enrolment applications than there are places.
To help achieve the school strategic focus to meet the learning needs of all students through effective teaching and engaged learning, Manurewa High School was among the first to join EduNet, working through their Internet partner Fastcom. VectorFibre's high-speed fibre network provides unmetered access to educational resources for schools and other educational institutions in the Auckland area. EduNet breaks new ground for schools for collaboration and access to knowledge resources at a fixed cost.
The Challenge

To deliver the desired educational outcomes, schools need to develop ICT learning connectivity nationally and to the rest of the world.
Slow connection speeds and high metered data costs have limited the scope for online learning until now. Downloading data-intensive education materials was problematic and national assessments had to be done manually instead of online. Like other schools, Manurewa High School needed high-speed, cost-effective connectivity to other learning institutions and to the rest of the world – without limits on data volumes.
---
Our Solution
EduNet provides the school with:
Gbit/s collaboration with all EduNet schools nationally.
100 Mbit/s access to rich content from a wide array of databases.
From 10Mbit/s up to 50 Mbit/s access to the public Internet – flexible to meet the particular requirements of the school.
The school gets all this at a fixed cost, allowing teachers and students access and data volumes they need and which they could not always afford before.
---
The Result

Using EduNet, Manurewa High School can offer teachers and students access to the local and global services and material they need online without technology limitations or financial constraints. High-speed connectivity means the best available learning programmes can be run. The collaborative possibilities create exciting scope for innovation and seamless knowledge sharing between people and institutions. At the same time, it saves money and predictable invoices make budgeting easy.
The EduNet platform is an open design and non-exclusive. This means that it no longer matters who the school buys the access from – all the content in the network is available for everyone to access. The school can add other education networks as they come on-stream and even opt for alternative Internet packages from other providers.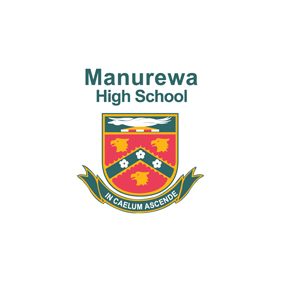 "Our existing copper ADSL connections could not deliver the amount of speed or data the school required. At times the network ground to a halt; paying for expensive additional data did not improve our speed issues."

– Daniel Wilson, Deputy Principal, Manurewa High School
Networking
Building Hilti's global and local connection, with full service IT
Hilti is a business that provides leading-edge technology to the global construction industry. Hilti products, systems and services offer the construction professional innovative solutions with outstanding added value. The headquarters of the Hilti Group is in Schaan in the Principality of Liechtenstein. With almost 20,000 employees, in more than 120 countries around the world, the corporate culture is founded on integrity, courage, teamwork and commitment.
To support the New Zealand operations of Hilti, Fastcom deployed and manage the network services that provide the essential connectivity to the global Hilti Information Technology systems.
Working with Volker Huenert, the After-Market Service and IT Support contact for Hilti New Zealand, Fastcom provided a solution for the business that delivered an advanced Internet routing service to accommodate the establishment of Checkpoint VPN appliances in each of the Hilti branches.
The Challenge
Hilti NZ established in New Zealand circa 1991, and is part of a much larger, global power tool and construction industry provider out of Schaan, Liechtenstein. Hilti NZ required local presence and International connectivity as directed and defined by their Head Office, Fastcom was tasked to provide these services.
---
Our Solution
Fastcom built the local connectivity and Telephony services for Hilti NZ and established the International bandwidth and connection security to connect Hilti NZ to its parent company.
---
The Result
Hilti has a reliable and secure connection system meeting and exceeding the local and International demands of the group.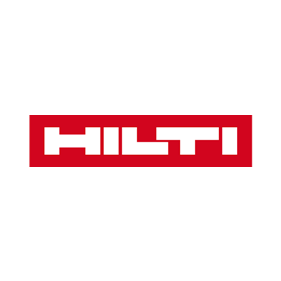 "Fastcom provides an essential and valuable service for the operation of Hilti New Zealand. Supplying the VPN connectivity for our Hilti Centres throughout the country enables us to deal even with our global customers instantaneously through our SAP System managed and located in Europe. The services provided by Fastcom are not limited by supplying the connections but include professional and quick troubleshooting capabilities for our Service Centres throughout NZ."

– Volker Huenert, After Market Service and IT Support Manager
Cloud Hosting
How do you scale without having to spend money on equipment and infrastructure – Fraame Healthcare
Do you have smart accessibility?
Run your computing environment on our NZ cloud, store your data on our infrastructure and access it anywhere virtually. You can rent it on a monthly basis, without investing in your own hardware or software. A smart way to safely operate, store, share and grow as a business.
The Challenge

Fraame needed to find a cost-effective way for its clients to use their product FileVision. Many are not-for-profit health and social care organisations, with limited ability to maintain an expensive server onsite. Clients of Fraame were becoming interested in SaaS and other cloud options, as they wanted extra offsite tools as they updated their technology.
As a medium sized business Fraame Healthcare are focussed on developing their software applications and need a cost effective solution for their infrastructure where they;
Don't have to invest large sums of capital in an operational area that won't grow their business
Don't have the expertise or time to maintain and run infrastructure, they are focused on their growth and clients
Have the ability to scale up and down at short notice as their business needs change
Know they will have the up time demanded by the medical community
---
Our Solution

What this means is that Fastcom executes the engineering tasks, invests in the infrastructure, deploys it and maintains it such that our clients can get on with business, quickly and effectively without the hassle and cost of owning and operating your own systems. Then as your business grows you can be assured that there is capacity available on demand to meet your changing needs.
A Private Cloud Solution from Fastcom is like having your own private cloud infrastructure without the associated investment or operational challenges.
Fastcom's strength lies in providing high quality infrastructure and support services for an array of local and central Government, Corporate and business customers across New Zealand.
Fastcom's "Private Cloud Solutions" are delivered utilising Enterprise hardware, clustering and SAN technologies. This includes the latest in high performance processing platforms and SSD and NvME storage systems.
These platforms are managed across multiple Data Centre locations throughout New Zealand and Australia whilst also being connected to Fastcom carrier network services.
Fastcom Private Cloud services allow for hybrid cloud deployments and offers bespoke solution design to meet a specific client need, underpinned by leading edge infrastructure and network systems.
Fastcom Cloud is a solution that allows business to scale quickly, cost effectively and can be a pure cloud or hybrid cloud offering. Fastcom can customise the IaaS solution to work with your on-premises equipment as you move over time and also with the likes of Azure & AWS.
Fastcom Cloud is cost effective and reliable with uptime off 99.9% and the ability to turn off and on as you need with no set levels or ranges you only pay for what you need.
---
The Result
The Fastcom Private Cloud Solution has proven to be a natural and comfortable progression for our clients. They get access to a highly integrated Private Cloud Platform built on technology from leading vendors without the CAPEX costs whilst still maintaining complete visibility and control at a software level.
This means that Fastcom executes the engineering tasks, invests in the infrastructure, deploys it and maintains it such that our clients can get on with business, quickly and effectively without the hassle and cost of owning and operating their own systems.
Fraame has been able to low the cost of delivery to its end user clients as well as its own operating and capital costs
Allowed the client to reach more clients without investing in physical servers
Offered a modern solution by moving the FileVision from a PC application, connecting to a local server, to a cloud-based solution
Provided a highly secured solution
For Fraame Healthcare that meant having a product that is robust, standard, in common use, completely secure and compliant with health networking standards. "Fraame's relationship with Fastcom represents a cost-effective step forward for our clients. Each healthcare provider organisation can now have its IT capability professionally managed, securely protected in an offsite environment, according to current demands on its online services. Together, we're ensuring the best IT offering, and is "always on".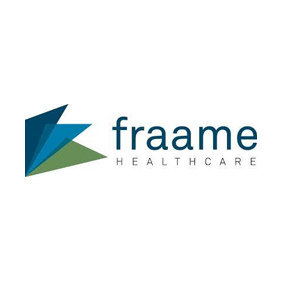 "My experience with Fastcom has been nothing short of excellent. We are a New Zealand business with big business needs we live and die on our IT and so do our clients. Fastcom have surpassed all expectations and have never said "no". They have always found a solution regardless of what our issues have been, and the service has been first class, nothing is too much trouble. They are contactable at all times, accommodating and very easy to deal with."

– Gavin Wright – Fraame Healhcare
Managed IT
What do you do when you IT guru leaves with all his knowledge in his head? – BLENNZ
Can you focus on the big stuff?
IT is a necessity, but that doesn't mean that it has to be managed by you. From consultation to procurement to maintenance, we'll take care of the day-to-day so you can focus on the year-to-year.
There's a difference to how we work in that we cover everything. Because we own our own network and cover every area of IT service, we can own any issues that come up. No finger pointing, no excuses.
The Challenge
What happens when your IT guy of many years decides to leave and you have disparate systems that had developed over many years and they are the only one who really knows how it all fits together? This was the challenge facing BLENNZ.
---
Our Solution

Fastcom went back to basics, carrying out a full IT audit and a full reinstall of BLENNZ's infrastructure set. This enabled BLENNZ and Fastcom to have a clear understanding of what systems/infrastructure existed, how it tied together and brought them all up to the same point in time. It also allowed for BLENNZ to understand the likely upgrade timeframes and paths they could go down with a clear understanding of the implications of each option.
BLENNZ opted to go with a hybrid Office365 model, which was designed in conjunction with BLENNZ and their specific accessibility requirements. Fastcom facilitated this design and worked with the BLENNZ team to implement this in such a way that both Fastcom engineers and key BLENNZ staff are able to maintain the platform, ensuring it is up to date, and fully documented. This is supported by a team of engineers ensuring coordination and communication with key BLENNZ staff to ensure that its not just one person who has the knowledge.
---
The Result
BLENNZ now has a fully documented infrastructure and network that is maintained by a pool of skilled engineers who have the ability to respond 24/7 to any issues.
This has meant that BLENNZ Coordinator Digital Access & e-Learning (DaeL) works as a conduit between the comprehensive IT team at Fastcom and our national team of staff.
The senior management team and Coordinator DAeL can now:
Focus on their business of supporting their staff and students
Focus on teaching and internal initiatives and not maintaining the network
Sleep easy at night knowing someone is watching and available anytime if needed
Shoulder tap Fastcom when needed to help support their specialist software and products that work for their students' particular requirements
Give BLENNZ access to a wider skill set to help design and forward plan their IT to meet their outcomes and support the business
BLENNZ and Fastcom now work together to ensure that the IT solutions meet the needs of their learners and their whānau, and their staff and can rest easy knowing Fastcom is looking after them.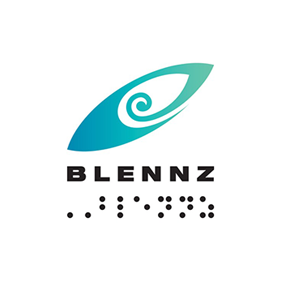 "We have a high level of trust in Fastcom. The Fastcom team are always keen to find the right solution for us, which is often complex due to the needs of our community. They will think outside the box when necessary but will ensure we remain safe and provide caution when required."

– Karen Gilligan – Coordinator Digital Access & e-Learning
Voice Services
Reducing risk with legacy systems and moving to the cloud – CDL
Would you like to make the calls
Design a voice service to match your needs. Create a system that seamlessly connects your offices, floors, teams with each other, and (most importantly) your customers.
The Challenge
Computer Dynamics Limited (CDL) has 2 offices, approximately 75 staff who are predominantly spread across two main sites in New Zealand with some staff permanently working remotely. The key business driver was that the business operated off a very aged legacy PBX system that about to be phased out, as it was being more unreliable. This was increasing the risk to the business of not being able to communicate with customers, and providing them service and support.
Additionally, the business was not able to easily communicate with staff via the PBX when they were remote to the office
---
Our Solution
Fastcom helped us deploy their recommended fully functioned PBX Service capability, which we would run in house, supported by Fastcom as backup to our internal IT team. This ensured that our business was now able to communicate with staff, suppliers and customers, whether we are in the office or working remotely.
---
The Result

Everyone in the business is now able to take and make calls from anywhere, whether they are in the office, working remotely or anywhere in between. The customer gets the same experience wherever the call is answered.
This has meant that CDL has benefited in the following ways;
Resilient voice solution, that enables the business to work through any interruptions, such as experienced globally in 2020
Improved uptime and reliability delivering greater availability. This ensures our customers see little or no change during times of change or interruption as the business can continue to operate seamlessly
Flexibility to provide the business with the ability to quickly & easily adapt the system and call flows as required
Seamless access for all users, with visibility at a glance via presence information providing details of who is available, busy or on other calls
There is no finger pointing, Fastcom provide the end to end solution and resolve any issues quickly with no fuss.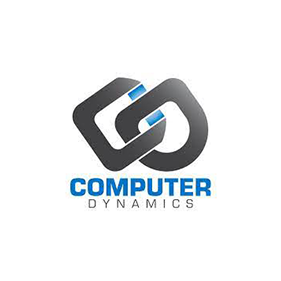 "The reality for any commercial business is the need to be online and operating at all time. Our business is highly transactional, so any downtime will cost us with missed sales and unhappy customers. We chose Fastcom because of their reputation for delivery. Trust, and faith in delivery for a partner were the most important to us. We knew that Fastcom would see us right. They are proactive, accessible and very supportive. It was a very big step change from our previous provider."

– Steve Nisbet – General Manager, Computer Dynamics Limited
Networking
Bridging Opus' connection to the world, through high speed fibre
The delivered network services entailed the deployment of high speed fibre connections that integrated seamlessly into an existing telecommunications network to enable Opus to control the flow of data between offices throughout New Zealand and Internationally.
The Challenge
Complex High Speed and Resilient Premium Fibre MPLS Network and SIP services.
---
Our Solution
Fastcom provides a Premium Fibre Wide Area Network with dual carrier, diverse path automated failover MPLS private IP network for OPUS Group NZ, with SIP VoIP connectivity and PSTN access to the group across New Zealand and Internationally.
---
The Result
Fastcom provides a fast, private, reliable, resilient managed multi-VLAN IP network, QoS enabled to prioritise and manage voice services and other IP communications including Internet and shared resources across the network.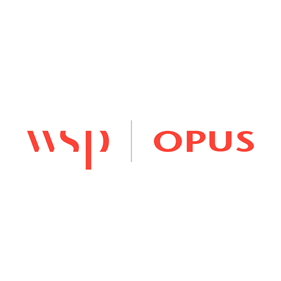 "Our search for the right service partner was rigorous. From the outset, we found Fastcom were able to understand our business, readily identify our needs and work closely with us to ensure the timely implementation of services. They are proactive in identifying and working through any issues with a clear focus on developing relationship and communication initiatives."

– Stuart Marshall, Opus IT Infrastructure